Summer Home Trends for 2017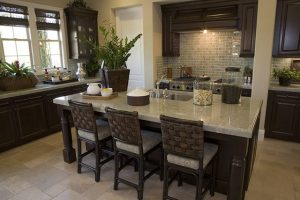 Out with the old, and in with the new! Summer is here, and it's time to get up-to-date with the latest home trends. These trends are the most popular styles according to some of the biggest fashion and home décor publications.

Go Green!
We aren't talking about saving the planet. We are talking about the color. According to Pantone, "Greenery" is the 2017 Color of the Year. Pantone says the color represents refreshment and revitalization.
Forget about being real
Like fashion, interior decorators are starting to use faux materials. Start choosing faux fur rugs, fake wood ceiling beams and engineered quartz for your countertops. Another perk of faux décor: they tend to be less expensive.
Texture
Design experts suggest choosing smaller couches with more texture. When searching for a new couch, look for velvets, cottons and pleating. Experts say a textured couch will add more dimension to your room.
Don't DIYStop looking at Pinterest for your next project. Instead, ElleDecor recommends choosing Artisanal objects to decorate your home. Look for items that are created with a high skill of craftsmanship like a hand-blown vase or a carved wooden statue.
Matte appliances
Forget about glossy appliances. Try matte finishes. Design experts say matte appliances add depth and composition to your home.
These 2017 trends will make your home more stylish and comfortable! If your home needs even more upgrades, check out Rainaldi's Home Services website. We provide and install air conditioners, water heaters and water filters! Schedule an appointment with us today!