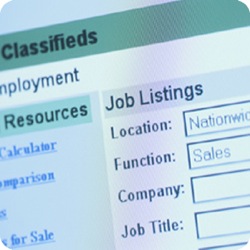 We thank you for your interest in obtaining a position with Rainaldi Home Services. Rainaldi Home Services designs, installs and services heating, cooling, plumbing & air quality products that make life more comfortable, healthier, and more convenient. Our associates are proud to work for a locally owned and operated company with of reliability and performance.
We have a history of high standards and are always looking for exceptional people who are willing to contribute their talents and abilities. We look for individuals who will seek out opportunities to advance their expertise and to forward the company's innovation. As an employer, Rainaldi Home Services supports goals, embrace's new ideas, rewards success, and opens up career paths as far reaching as your talent and motivation will take you.
Benefits
Here is a sample of some of the many benefits that Rainaldi Home Services offers:
Health Plan
Dental Plan
Short Term Disability Insurance
Long Term Disability Insurance
Term Life Insurance
Supplemental Health Benefits
Paid Holidays
Paid Time Off Plan (Vacation, Sick Days, Personal Days)
Technical Training
Incentive Compensation Programs
401(k) Retirement Plan
Current Openings
Plumber
We are currently looking for a Service and Install Plumber who will be responsible for doing plumbing repairs and installations.
HVAC Lead Installer
We are currently looking for an Install Lead who will be responsible for leading an install crew for residential HVAC change outs.
HVAC Service Technician
We are currently looking for an HVAC Service Technician who will be responsible for giving good customer options and making repairs to residential HVAC systems.
Customer Service Representative
As a customer service representative, you will work as part of a dynamic and passionate team to ensure desired company growth. You will book service appointments and do whatever is necessary to promote customer satisfaction.