Rainaldi Home Services is here to help. Just fill out the form below and someone will be in touch with you within an hour to schedule your appointment Mon – Fri: 7:30a – 8p; Sat & Sun 8a – 5p. Not these hours? We'll respond first thing the next morning!
If you have a cooling, heating, or plumbing emergency, please call us at (407) 413-9795.
Service Area
We serve the Orlando, Florida area with expert plumbing and air conditioning repair and installation service. We have served the area since 1974 with quality service you can count on.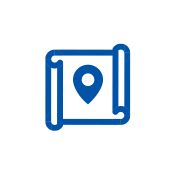 Need financing? We have options.
Total home comfort should be available to families on every budget. That's why we keep pricing for our heating and air conditioning systems affordable while retaining superior quality.
Have a question? Ask an Expert.
Whether you have questions about heating, cooling, or pluming products or services, Rainaldi has the answers. Contact us now to ask the Experts.