Are Your Water Lines or Pipes Showing These Warning Signs?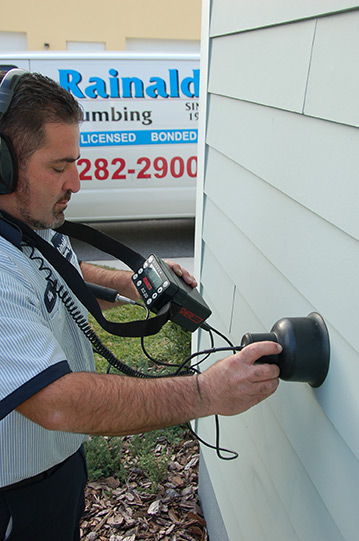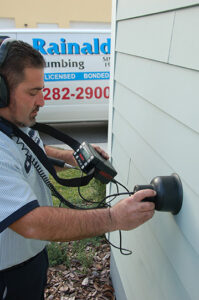 The harsh water conditions in Orlando and Central Florida are tough on water pipes.  Over a period of time the inside lining of the pipe will deteriorate and a small pinhole leak will develop.  Sometimes the solution is to repair the damaged section of pipe, and a spot repair is all that is necessary to solve the issue.  Other times a more extensive solution is needed: repiping.
When a leak develops under the foundation of your property or in walls behind bathtubs and vanities it is often a better option to simply replace the entire damaged water system. At Rainaldi, we are experts in repiping. We've successfully repiped thousands of Central Florida properties with minimal disruption, and want you to know that no job is too big, or too little. We understand the damage and frustration a leak can cause, please ask us about water extraction and remediation services.
Whether you own a home or a business in Orlando, your water lines and pipes may be sending you warning signs that they require immediate attention for maintenance, repair or replacement, including:
Leaking
Corrosion
Bursting Pipes
These issues lead to further problems by compromising water pressure. Compromised water pressure affects your showers, faucets, sinks and toilets.
Contact us right away if you see any of these signs to have a Rainaldi plumbing professional check your water lines or pipes before its too late.
There are Many Different Kinds of Pipes, Each with Different Advantages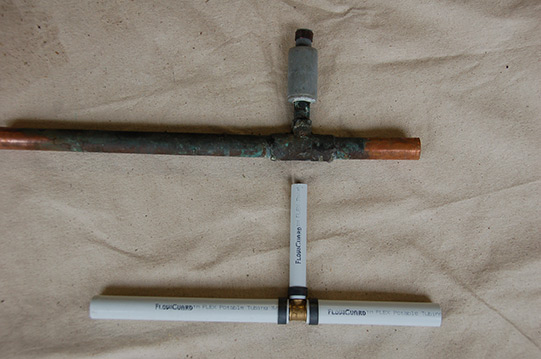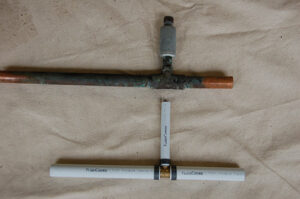 When repiping it is important to understand that there are many different types of pipes, each with different advantages and lifespans. When choosing a contractor to repipe your home, make sure to ask what pipes they offer and recommend for your job.
Copper Pipe: works well for ½", ¾", and 1" water supply lines going from the main water supply pipe to household sinks and toilets
PEX Tubing: is as reliable as copper but it is easier for plumbers to work with. It is freeze resistant and able to expand or contract if the water inside does freeze. PEX Tubing is extremely durable and flexible pipe that holds up to the harsh water conditions of Central Florida. We have found that PEX pipe is one of the best alternatives to the deteriorating copper water lines homeowners in our area have been experiencing.
PVC/CPVC (Polyvinyl Chloride) Pipe: is a common material used for household drainpipes, vents and water lines. PVC/CPVC pipe is a popular solution because of its durability against leaks and resistance to root intrusion.
The plumber did a super job fixing our issue. He was professional, timely and knowledgeable. He went above and beyond to make sure I understood all aspects of the situation. I could not have asked for a better experience!
Meghan