Orlando Plumbing and AC Repair, Serving Central Florida Since
1974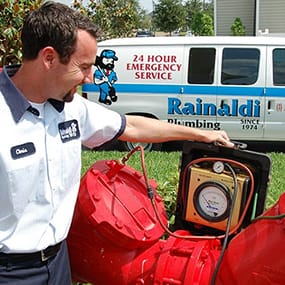 Based in Orlando, Florida, Rainaldi Home Services got its start in 1974.
From the very beginning, we understood the quality and speed of our service were of equal importance. That's when our Same-Day Service Guarantee was born. As one of the first plumbing companies in Central Florida, we soon became a fixture in the community, gaining the experience needed to take on ANY job – no matter how large or small.
We added Air Conditioning services, and 49 years later, we now serve Orlando with plumbing and air conditioning services 24 hours a day, seven days a week. We have built our entire company around our ability to do it all on the day you call, and we don't plan on changing our approach.
Looking back, we can hardly believe 49 years and two generations have passed. We have learned and grown so much, but our philosophy remains the same.
Rainaldi Home Services strives to be the name you can TRUST for all your plumbing and air conditioning needs. No matter the size of the job – residential or commercial – we treat our customers the same way we want to be treated. We have the skills and expertise to tackle any plumbing or air conditioning issue, and we want to EARN your trust and confidence. So, when the need arises for top-notch service, please give us a call.
Plumbing
Leaky faucet, running toilet, or broken water heater? No matter what your plumbing needs are, Rainaldi has you covered!
A/C & Heating
When it comes to A/C and heating installation, repair and maintenance, Rainaldi is the place to call!
Water Quality
Don't like the taste of your tap water? Call Rainaldi for a great deal on water purification products!
Proudly Serving Your Florida Neighbors
No matter where you are located throughout Orlando and the surrounding suburbs, we will be there for all of your plumbing and AC repair, service and installation needs. When you need us, we'll be there – 24 hours a day, seven days a week!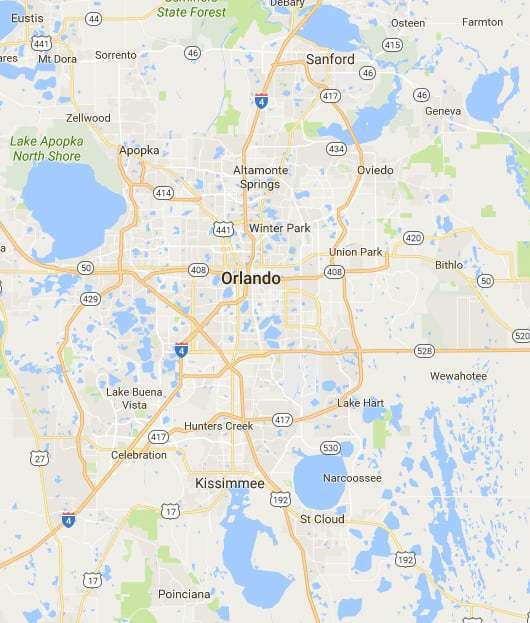 World Class Service
At Rainaldi Home Services, your home comfort is our primary concern. That's why our Trust Certified plumbers and HVAC technicians are ready to help 24 hours a day, 7 days a week. Most importantly, we stand behind the work we do with a 100% satisfaction guarantee. Give us a call when you need plumbing or air conditioning repair, maintenance, or installation!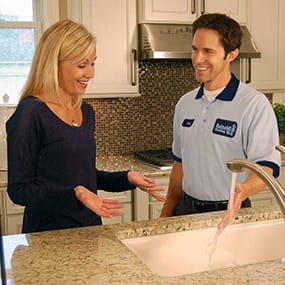 Regardless of the problem you're facing,
Rainaldi Home Services has a solution for you.
Clogged Drain?
---
Your shower drain went from slow to stopped. What should you do?
Find out what our expert plumbers have to say about a clogged drain.
High Utility Bills?
---
Your air conditioner might be robbing you blind.
Find out what our cooling and heating experts have to say about high utility bills.
Leaking Water Heater?
---
There's a puddle under your water heater. What should you do next?
Find out what our expert plumbers recommend when you notice a puddle under your water heater.
Don't wait another day! Contact the pros at Rainaldi Home Services.
Schedule Online and Save $25!