Did you know that the #1 reason air conditioners break down is related to the accumulation of dust and other particles in your home's air?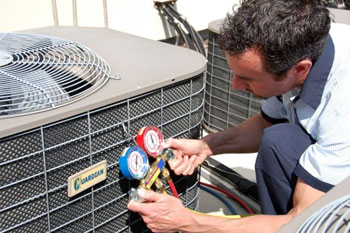 Murphy's law states that anything that can go wrong will go wrong. In Florida, that usually means that your air conditioner is probably going to experience problems on the hottest day of the year.
The good news is that regular maintenance on your home's cooling system can help prevent this and prolong the useful life of your equipment, thus avoiding costly repairs and saving you money in the long run.
Your Rainaldi technician will clean your system and perform a comprehensive list of maintenance items to get your cooling system running in top shape, all in about an hour. With a precision cooling tune-up from Rainaldi Home Services, you can be confident that your air conditioner will be ready for the hottest summer day Orlando has in store for you.
100% Satisfaction Guarantee
On top of that, Rainaldi backs up its work with a 100% Satisfaction Guarantee. If you're not happy, let us know and we'll make it right.
Protect your investment with regular maintenance from Rainaldi Home Services. Contact us to schedule your maintenance appointment and to learn about other services we offer.