Your Thermostat Controls Your Entire Heating and Cooling Operation
Your thermostat allows you to control the temperature of your home. You choose a comfortable temperature and once your home drops below or rises above this temperature, it activates your heating or cooling system. Once activated, your system will run until the set temperature is reached. There are two main types of thermostats you can choose to operate this system.
Programmable Thermostats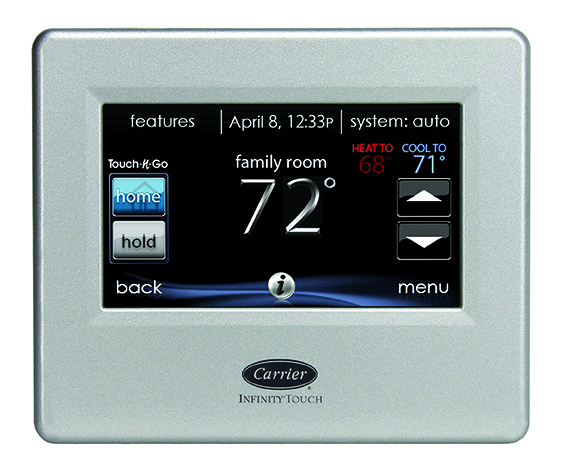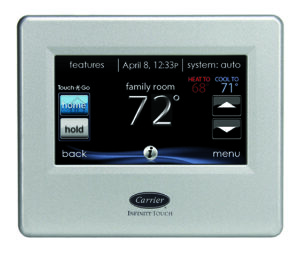 Programmable thermostats are a popular choice because they offer ease of use, operate on a schedule that you choose, and allow you to maximize on energy savings in your business or home.  Some modern thermostats even afford you the ability to control your thermostat with global remote access.
Installing a programmable thermostat in your home will also save wear and tear on your system. With the ability to set-it-and-forget, your energy savings are automatic. Programmable thermostats come equipped with varying levels of technology.
Some benefits of programmable thermostats include:
Touchscreens
Attractive ergonomic design
Menu-driven programming that is functional and user-friendly
Precise temperature control within 1 degree
Savings of up to 25% on annual heating and cooling costs
Programmable fan controls for air circulation
Seven-day lifestyle programming (including vacation controls).
Qualifies as an Energy Star product with the U.S. Department of Energy.
Non-Programmable Thermostats
Non-programmable thermostats offer an easy to use set-it-and-forget-it temperature control.
Some benefits of non-programmable thermostats include:
Set-it-and-forget-it ease of use.
Large, clear, backlit digital display are easy to see and read in various lighting conditions.
Precise and consistent comfort control to the highest level of accuracy.
Easy-access battery replacement.
Contact us for more information about thermostats or any of our other products and service.