At Rainaldi Home Services, besides being your choice in home service providers, we want to be able to provide you with useful tools and information to help you around your home. Check out the useful tips & tricks in our weekly blog, helpful do-it-yourself tips, frequently asked questions by our customers, and helpful glossary terms, just to name a few!
Help & Tips
Our Resource Library articles include relevant and timely topics, focusing on the Air Conditioning, Heating, Air Quality, and Plumbing Industries. We hope you will find this information helpful. Our library of articles is growing, so check back regularly to see "what's new" in the business. These articles are collected from press releases, industry affiliations and local news outlets.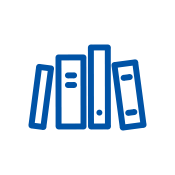 Blog
We're constantly coming across topics in which we think our customers might be interested. Our blog offers a variety of tips and topics we hope you'll enjoy; from the best way to avoid plumbing clogs to tax credits that benefit Florida homeowners.
Glossary
We realize some of the terminology in our industry can be confusing and difficult to understand.