Regularly maintaining the major systems in your home is one of the most important money-saving practices of home ownership. Maintaining your heating & cooling and plumbing keeps your systems working at their peak efficiency year after year and it saves you money in lower utility costs. A well maintained system will also break down less often and save you money on repair and premature replacement.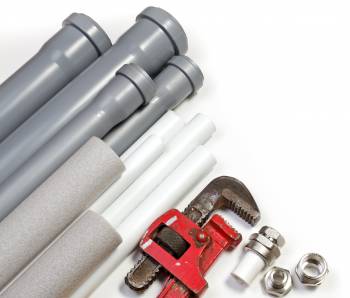 Do you believe maintaining your system is too expensive?
One of the most common reasons people give for avoiding having their systems maintained annually is the expected high cost of doing so. Unfortunately, many home and business owners wait until their systems break down to call; when they could have saved themselves a lot of money in repair costs and new systems if they had spent the minimal time and money to maintain them annually. Once their system breaks down, not only do they typically pay more for a repair or replacement than the cost of maintenance, but they may also have to wait around on the hottest (or coldest) day of the year and suffer an unexpected expense. Having your HVAC system or plumbing put on a yearly maintenance schedule saves time and money- and often you will receive preferential service and discounts as well. Regular maintenance will pay for itself, in lower repair costs, more efficient operation, and a longer life of your system.
Here are some reasons why it's important to maintain your heating and cooling system:
As much as half of the energy used in your home goes to heating and cooling it. Maintaining your heating and cooling system will have the biggest impact on your utility bills because your heating and cooling system is much more efficient and reliable when it is free of dust and dirt.
If the HVAC unit is not running properly it may be working too hard, resulting in inconsistent air temperatures and reduced comfort.
Without regular maintenance you may invalidate your system's warranty! Routine maintenance will not only protect you from unnecessary repairs and breakdowns, but it will ensure you are still covered if you do experience one.
As a part of your annual inspection, we will lubricate all of the moving parts in your system. When parts lack lubrication, they cause resistance in the motor and will increase the amount of the electricity that you use and will cause your equipment to wear out more quickly.
You can add 3-5 years in some cases to the life of your heating and air conditioning system when it is properly maintained.
We will also inspect, clean and adjust the blower components of your system, which will help to ensure proper airflow and greater efficiency of your system. Proper airflow can increase your system's efficiency by up to 15 percent.
Contact us for more information about our maintenance plans. We offer plans that include heating, cooling and plumbing to keep you comfortable and your major systems working efficiently all year long.
AC System Tune-Up
Your cooling system becomes begins to operate less efficiently as dust and dirt accumulate in it. According the the Environmental Protection Agency, this build up is the number one cause of breakdowns in air conditioners. Having your cooling system regularly maintained will even pay for itself in lower utility bills, repair costs and longer life of your system.