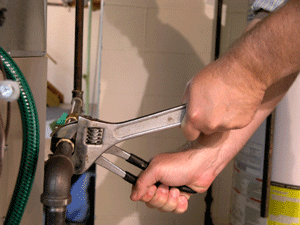 The services that are offered by plumbing companies are contingent upon the company itself; no two companies are exactly the same. Some companies may offer more services than another company, or they may offer more extensive services at a reduced or increased price. To inquire about the details about a company, you should go to their website or call them so you are fully aware of if what you need is what they offer.
In general, plumbing companies offer repairs and installations for water heaters, water pipes, and sewers/drains, in addition to offering preventative maintenance on them.
Water Heaters
Most plumbing companies will install and/or repair water heaters. These companies have a firsthand understanding of how important it is to have hot water available for immediate use. Water heaters are available as a storage tank or tankless. Your plumbing professional will be able to assist you in helping to decide which type is best for your home and your budget, in addition to installing it and repairing it if need be.
Water Pipes
Pipes are something that people have the most problems with, whether the pipes are frozen or leaking or clogged. Your local plumber will be able to install any and all pipes for you. With their many years of experience with working with pipes, they understand which ones will work the best in your home, and they'll be able to come to your rescue when there is a pipe emergency that you cannot handle on your own.
Sewers/Drains
Sewers and drains require a lot of preventative maintenance. If there is a blockage in your drain that you are unaware of, it can cause a lot of problems that will cost you a lot of money in the long run to repair. Plumbers will be able to check for any problems with sewage pipes and drainage lines and catch them before they turn into big problems.
Traits of a Trustworthy Plumbing Contractor
A trustworthy plumbing contractor will be accredited by the Better Business Bureau, and if they are accredited, the BBB logo should be prominently displayed on their website. The company will be guaranteed to have employees who have the proper licenses and bonds to work in the industry. Before choosing a company, make sure that they have the legal clearances and that you trust the people who will be coming into your home. Remember, you need to feel secure when you have a stranger coming into your home to perform these services.
If you would like an estimate of any of the services that we offer, call us at (407) 413-9795.